Ihr Taxi Unternehmen und Vermittlung in Wien
Wir vom Taxiunternehmen Fahrtenschmiede in Wien, sind Ihr verlässlicher Partner in Sachen Transport. Ob Sie zum Flughafen gebracht oder dort abgeholt werden möchten, sensible Dokumente und Päckchen fristgerecht übermitteln müssen oder einen Shuttleservice für private Feiern oder betriebliche Belange brauchen. Bei unserem Taxiunternehmen können Sie Taxis mit vier Sitzplätzen, Business- bzw. Premium Fahrzeuge und Minivans für bis zu acht Personen buchen. Für die große Gala stehen Ihnen außerdem Luxuslimousinen zur Verfügung. Unsere gepflegten Fahrzeuge sind mit allem Komfort ausgestattet und werden kontinuierlich gewartet. Denn Ihre Zufriedenheit und Ihre Sicherheit liegen uns am Herzen.

Whenever you need a taxi in Vienna, let us know your plans. Just send us a message or give us a call. We at the taxi company Fahrenschmiede look forward to making you the right offer!

"Die smartere Art anzukommen."
Domestic trips within Austria and abroad

Whether you are going on a business trip or want to really switch off in one of the many holiday regions in Austria, with our taxi company you will always travel relaxed and with a touch of luxury. Book one of our modern business vehicles to use the taxi ride to work. Then you will have all the more time at your destination to devote yourself to all the sights and culinary delights. Or you can start to relax already on the journey, lean back and relax in the taxi and enjoy the view of the landscape passing by. We can offer you exactly the right taxi for every project. Would you like to take bicycles or ski equipment with you? Or are you planning an adventure holiday in a tent? Our minivans from our Vienna taxi company offer space for an entire family with large holiday luggage.

All of our taxi drivers not only have excellent local knowledge of the city of Vienna, but also of neighboring Lower Austria and all other parts of the country. Our company brings you from Vienna to all federal states and, on request, to neighboring countries. You just give us the key data of your project and we take care of all the logistics. Our friendly and experienced taxi drivers will pick you up at any agreed meeting point and are guaranteed to get you to your destination on time. Whether for private individuals or corporate customers, our taxi company is known for tailor-made offers and transparent pricing.

Jetzt anfragen!
Professional shuttle service for your event, event, wedding, and much more.

Are you planning a big celebration in Vienna or the surrounding area and would you like to offer your guests the best possible service as soon as they arrive by taxi? Then our shuttle transfer from the taxi company in Vienna is just right for you. Just let us know how many people you want to move at what times and let our company do all the planning and execution. Perhaps your guests are traveling from the airport and train station and would like to be safely brought to their hotel in Vienna after the party. Or you invite your relatives and friends to the theater first and then take them out to a Viennese restaurant. You don't have to set any limits to your creativity, because we will find the right transport model for every project. Our reliable taxi drivers pick everyone up at the desired location on time and ensure that they get to their next destination at the same time.

Auch im beruflichen Bereich kann sich der Shuttleservice von unserem Taxiunternehmen in Wien für Sie auszahlen. Verschwenden Sie Ihre Zeit und Energie nicht auf logistische Probleme, sondern nutzen Sie sie lieber für den Erfolg Ihres Unternehmens ein Großraumtaxi in Wien. Wir organisieren Messetransfers ebenso wie Personentransporte auf Werksgeländen, zu Meetings, Schulungen und Firmenfeiern. Unser Fuhrpark in Wien hält auch für große Personenzahlen die geeigneten Fahrzeuge in ausreichender Menge bereit. Dabei können Sie bei unserem Unternehmen unter mehreren Abrechnungsmodellen das günstigere wählen, bezahlen Sie Ihren Shuttleservice entweder nach der Anzahl einfacher Fahrten oder stundenweise.

Shuttleservice buchen!
Relaxed on vacation or business meetings with our airport transfer

Would you like your guests or your business partners to the Airport Vienna Flughafen Wien Schwechat take off or land? You don't have to use your friends and family as drivers, or you don't have to heave your heavy luggage into the subway on your own. We at the taxi company in Vienna will bring you safely and on time to the departure terminal around the clock. We will also pick you up on time in the arrival hall or at another agreed meeting point. Since our taxi drivers inform themselves about changed flight times and delays, you can look forward to your arrival in Vienna with complete peace of mind. From there we will take you to any desired destination, whether in the city center of Vienna, in the surrounding Lower Austria or in the rest of the country. Do you have a lot of luggage or do you travel there and back with different numbers of people? We at the Vienna taxi company adjust to your individual requirements. Our chauffeurs, who are at home all over the country, will of course also transport you from Vienna to all other airports in Austria. You can get the airport transfer with our taxi company in Vienna at low flat rates. We offer you a safe and convenient alternative to public transport in Vienna and significant price savings compared to other taxi companies.

Flughafentransfer bestellen!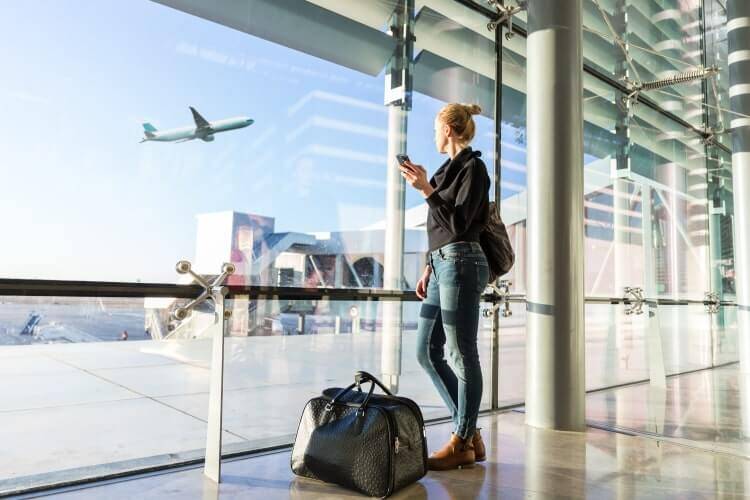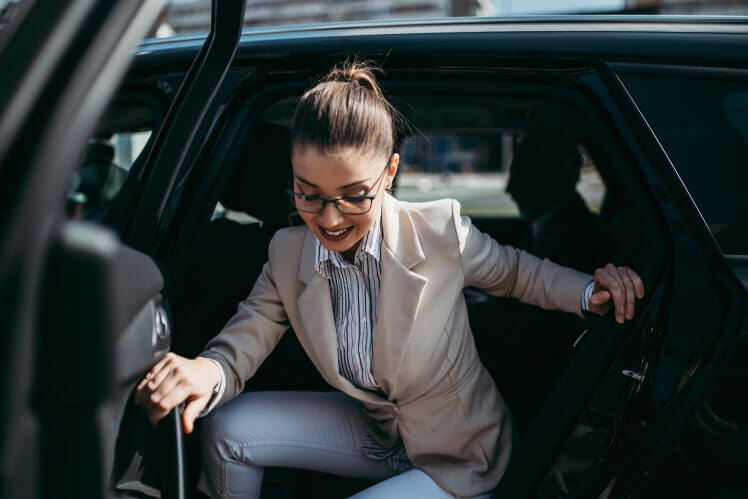 Your taxi company in Vienna and the surrounding area

Wir vom Taxiunternehmen Wien bemühen uns immer um die größtmögliche Bequemlichkeit für Sie. Damit Sie sich um die Bezahlung keine Gedanken machen müssen, bieten wir Ihnen mehrere praktische Zahlungsmethoden an. Sie können Ihre Personen- und Dokumententransporte bei unserem Taxiunternehmen in Wien in bar, mit der Bankomatkarte, Kreditkarte oder auf Rechnung begleichen. Alle unsere Chauffeure, die über langjährige Fahrpraxis verfügen, pflegen einen ruhigen und souveränen Stil. Ob bei Regen, Schnee oder Hagel, wir bringen Sie bei jedem Wetter routiniert durch den Verkehr. Dabei haben auch Freundlichkeit und Hilfsbereitschaft einen wichtigen Platz in unserer Unternehmensphilosophie. Ob Sie mit viel Gepäck zu kämpfen haben oder in Ihrer Mobilität eingeschränkt sind, Sie brauchen sich keine Sorgen um Ihre Beförderung zu machen. Ihr Taxichauffeur hilft Ihnen gern beim Ein- und Aussteigen und nimmt sich auch ihrer Koffer an. Sie können den Fahrservice von unserem Taxiunternehmen in Wien auch für regelmäßige Transporte zum Arzt oder ins Krankenhaus für sich oder Ihre Angehörigen buchen. Unsere Fahrer sind im Umgang mit kranken und gebrechlichen Menschen sensibel und stellen sich auf ihre besonderen Bedürfnisse ein.
We are your competent contact if you are looking for Niederösterreich, Oberösterreich, Salzburg, Steiermark, Kärnten or into that Burgenland want. Or do you have a specific city you want to go to, for example Bad Tatzmannsdorf, Bratislava, Eisenstadt, Graz, Innsbruck, Krems, Linz, Mistelbach, Mödling, Sankt Pölten, Wiener Neustadt or to Attersee? Es stehen Ihnen normale Taxis, Premium Fahrzeuge oder auch Minivans zur Verfügung.

Taxi buchen!
Delivery service of the transport forge within Vienna

Messenger services are a matter of trust: business documents, notarial documents, declarations that need to be received or valuables only belong in the best of hands. You can confidently entrust all of your deliveries to us. Our taxi company transports your documents, data carriers, parcels and smaller parcels carefully, discreetly and on time to the recipient. Regardless of whether your shipment is to be delivered at a certain time or as quickly as possible, Taxi Vienna delivers precisely and according to your wishes. Fragile objects are also in good hands with our prudent taxi drivers. If you have to post an urgent shipment after office hours, we will also take care of overnight delivery. If it is a document whose receipt is to be acknowledged, we will then provide you with conclusive proof of delivery. Up to an amount of 50 euros, we will also cover any cash expenses incurred for you. You can make use of our company's reliable messenger service not only in Vienna's city districts, but nationwide. Within the urban area of ​​Vienna you can get our messenger trips at favorable zone rates, outside of the city we offer you attractive fixed prices.

Botendienst anfragen!
Business offer for companies

Messenger services are a matter of trust: business documents, notarial documents, declarations that need to be received or valuables only belong in the best of hands. You can confidently entrust all of your deliveries to us. Our taxi company transports your documents, data carriers, parcels and smaller parcels carefully, discreetly and on time to the recipient. Regardless of whether your shipment is to be delivered at a certain time or as quickly as possible, Taxi Vienna delivers precisely and according to your wishes. Fragile objects are also in good hands with our prudent taxi drivers. If you have to post an urgent shipment after office hours, we will also take care of overnight delivery. If it is a document whose receipt is to be acknowledged, we will then provide you with conclusive proof of delivery. Up to an amount of 50 euros, we will also cover any cash expenses incurred for you. You can make use of our company's reliable messenger service not only in Vienna's city districts, but nationwide. Within the urban area of ​​Vienna you can get our messenger trips at favorable zone rates, outside of the city we offer you attractive fixed prices.

So that your business partners from home and abroad receive first-class care while on the move, we use particularly qualified drivers in the corporate customer area. Our taxi drivers are not only distinguished by their well-groomed appearance and their polite demeanor, but also by their flawless language skills in German and English. The helpful employees of our taxi company are happy to respond to the concerns of their passengers and are at their side with information and advice if necessary. Because we know that excellent service is not only the figurehead for our company, but also for your company.

read more