Taxi from Vienna to Innsbruck
Ob privat oder geschäftlich, mit der Fahrtenschmiede kommen Sie mit dem Taxi von Wien nach Innsbruck, der Hauptstadt von Tirol. Prächtige Landschaften und Berge, werden Sie verzaubern. Erfahrene Lenker werden Ihre Fahrt so angenehm wie möglich gestalten. Schreiben Sie uns oder rufen Sie uns an und wir finden das richtige Angebot für Ihre Reise.

"Erfahrene Chauffeure stehen Ihnen zur Verfügung!"
Benedict Ghaffari
---
Due to increased demand, inquiries must be made at least 3 hours before departure.
For short-term orders, please call us at
01/934 61 41
.
Note: Sometimes emails unintentionally end up in the spam folder. Please check there too.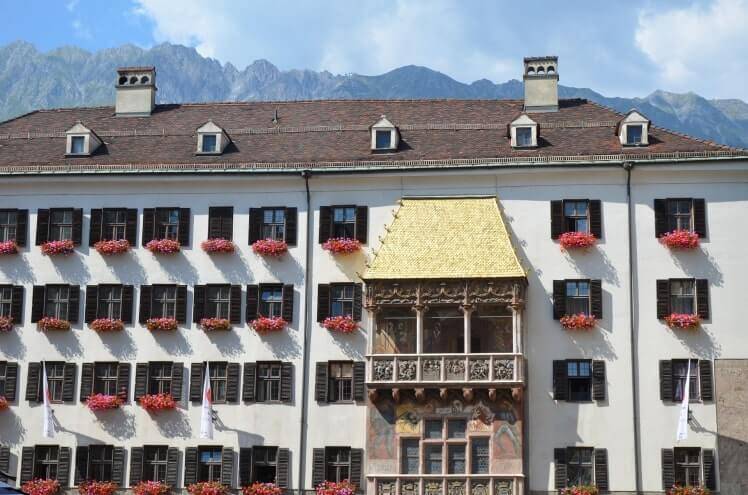 From Vienna to Innsbruck – the city of the Habsburg rulers
Innsbruck, the capital of Tyrol with a good 130,000 inhabitants, is 384 km from Vienna as the crow flies. The taxi ride from Vienna to Innsbruck takes about 4 hours and 45 minutes. Driving such a long distance yourself and constantly concentrating on the traffic can be quite tiring. Why don't you rather relax and let yourself be chauffeured comfortably in a taxi from Vienna to Innsbruck? Or you can use the travel time for more important things and take care of your professional tasks in one of our comfortable business limousines. Our friendly and competent drivers ensure your safety and maximum comfort. Book your taxi rides from Vienna to Innsbruck with us and you will always reach your destination relaxed and on time!
Activities and sights in Innsbruck
The city of Innsbruck between the Nordkette and the foothills of the Alpine central chain is surrounded on all sides by mountains that can even be seen from the city centre. The city center is so well arranged that you can reach almost everything on foot, but as soon as you turn your back on the city, you will find yourself in the high mountains after 15 minutes. The region with its alpine flair attracts ski holidaymakers to the slopes and cross-country ski runs every winter, in summer the surrounding area is popular with mountaineers, hikers, golfers and bikers. The lively and diverse city center of Innsbruck is ideal for shopping trips and cultural trips, and those who really want to relax will find their idyllic spot in the 40 smaller towns in the area. Travel by taxi from Vienna to Innsbruck and let your relaxing holiday begin on the journey!

Those interested in history can admire evidence of the glorious rule of the Habsburgs everywhere in Innsbruck. Emperor Maximilian I chose the city as his seat of government around 1500 because he was enthusiastic about the Alpine landscape and liked to go hunting here. Today, the Imperial Palace, the Imperial Church, Ambrass Castle and the so-called Golden Roof on a magnificent dungeon in the old town are reminiscent of the heyday of the Habsburg rulers. If you take a taxi with us from Vienna to Innsbruck, you won't miss any of the city's highlights. Because our chauffeurs are very familiar with the region and will be happy to give you insider tips for an all-round successful stay.
By taxi from Vienna to Innsbruck – our passenger and goods transport
Book an intercity trip with us at an attractive fixed price and save time and nerves. We transport you reliably and safely and ensure that you arrive on time. For all your projects you can choose the right vehicle from us, whether you want a normal taxi, a minivan or a business vehicle. But we not only transport people, but also documents and packages by taxi from Vienna to Innsbruck. We also offer you a shuttle service and airport transfers at favorable conditions. You always have the choice between different convenient payment methods. If you are thinking about taking a taxi from Vienna to Innsbruck, talk to us! You don't have to worry about anything else: we take over the entire travel planning and provide vehicles and drivers according to your specifications.