Taxi from Vienna to Bratislava
Genießen Sie die Altstadt von Bratislava oder doch vielleicht die Aussicht von der Burg von Bratislava. Mit dem Taxi von Wien nach Bratislava sind Sie in ca. 45 Minuten im Zentrum. Ob normale Taxis, Premium, Van oder doch einen Bus, wir haben immer das richtige Fahrzeug für Ihr Vorhaben. Schreiben Sie uns heute noch oder füllen Sie das Kontaktformular aus und wir stellen Ihnen ein Angebot für Ihr Vorhaben zusammen.

"Mehr als ein Taxiservice. Überzeugen Sie sich selber von uns!"
Benedict Ghaffari
---
Due to increased demand, inquiries must be made at least 3 hours before departure.
For short-term orders, please call us at
01/934 61 41
.
Note: Sometimes emails unintentionally end up in the spam folder. Please check there too.
From Vienna to Bratislava – the coronation city of the Hungarian kings
The Slovakian capital of Bratislava is only 55 km as the crow flies from Vienna, making the two closer than any other European capital. A taxi ride from Vienna to Bratislava takes about an hour on the fastest route via the A4 and A6. The city in the border triangle of Austria and Hungary lies on the Danube amidst vineyards on the edge of the Carpathians. Eleven kings and eight queens were crowned at this historic site between 1563 and 1860 before the coronation ceremony was moved to Budapest. Today the city has around 437,000 inhabitants and is the political, economic and cultural center of Slovakia. Whether you want to travel to the Slovak capital for business or pleasure, treat yourself to the greatest possible comfort and take a taxi from Vienna to Bratislava!
Sights and activities in Bratislava
On the taxi ride from Vienna to Bratislava, you can see the city's landmark, Bratislavský Hrad Castle, from afar. The former seat of the Hungarian kings is located on an 85 meter high hill and today houses the historical museum with the treasury. But don't miss the view from the terrace either, you can get an overview of the whole city from here. Another attraction is the former coronation church, the Cathedral of Saint Martin, to the west of the old town. The almost 70 meter long Gothic building is now the seat of the Archbishop of Bratislava. But you shouldn't rush from one highlight to the next, but also take the time to stroll through the old town. Between attractive shops and various cafés and restaurants, you will find buildings worth seeing and original sculptures and statues everywhere. If you travel by taxi from Vienna to Bratislava in June, you can experience a very special spectacle and watch when the coronation ceremony is re-enacted at the annual city festival. A tip for those interested in fashion and style is the Aupark shopping center, the largest shopping center in the city with a leisure park and professional childcare. Here you will find all products from furniture to clothing to jewelry from popular European brands, but also from regional suppliers that you do not know yet.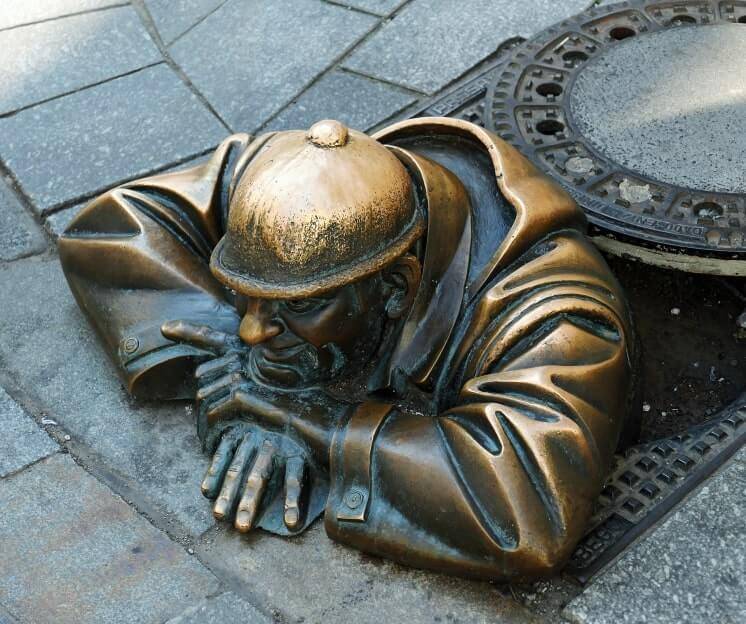 Your journey by taxi from Vienna to Bratislava
Thinking about taking a taxi from Vienna to Bratislava? Don't hesitate to send us an enquiry. Whether you want to travel alone, with your business partners or colleagues, with friends or family in a taxi from Vienna to Bratislava, we have the right vehicles in sufficient numbers in our fleet. Book business vehicles with us, in which you can get your work done undisturbed, or minivans for group travel. With us you get a taxi ride from Vienna to Bratislava at a low fixed price and you can choose between several convenient payment methods. Call us or write to us, we will be happy to find the right transport model for you.