Unser Taxiservice in Wien: zuverlässig, sicher und fair
We are your competent partner for all transport and logistics tasks. With us you can choose the right vehicle type for every occasion. Would you like to take a group of business partners to an appointment in a taxi and then add a hiking holiday in one of the most beautiful regions of Austria? Or should your relatives be picked up at the airport so that they can travel with you by taxi? In our fleet there are normal taxis, minivans and business limousines in sufficient numbers. Simply give us the key data and we will develop a practical and inexpensive solution for you.

"Viel mehr als nur ein Taxiservice."
Wegen erhöhter Nachfrage, sind Anfragen mindestens 3 Stunden vor Fahrtantritt und innerhalb unserer Öffnungszeiten (Mo-Fr 08:00-20:00 und Sa-So 10:00-18:00) zu stellen.
For short-term orders, please call us at 01/934 61 41 .

Note: Sometimes emails unintentionally end up in the spam folder. Please check there too.
City trips and airport transfers

You can of course book our taxi service for all journeys within the city of Vienna. Each of our experienced taxi drivers has excellent local knowledge and is happy to cater to your needs. Let yourself be picked up at a residential address, in a company or in a hotel, your driver will find the agreed meeting point and meet you on time. If you are out of town, you can also ask your taxi driver about sights or recommended events, hotels and restaurants. Our chauffeurs will be happy to give you insider tips to make you feel at home during your stay.
For journeys to and from Schwechat Airport, our inexpensive taxi service can be particularly worthwhile for you. We transport you and your luggage to the departure terminal on time at any time of the day or night. So you don't have to call on anyone from your family or circle of friends and you don't have to struggle with heavy suitcases alone. After a relaxing holiday, you can also relax on the return flight, because your taxi driver will find out about your flight times himself and will be waiting for you in the arrivals hall at the right time. You can order your taxi in Vienna during our opening hours.
Ihr Taxiservice für Überland- und Auslandsfahrten

Would you like to take a taxi trip across Austria or to neighboring countries? A luxurious taxi ride with your own chauffeur doesn't have to be expensive. We offer attractive fixed prices for our overland trips so that you can calculate with a fixed travel budget. Whether you have to attend business appointments, enjoy your well-deserved vacation or want to combine the useful with the pleasant - with us you travel in the most pleasant way and you are flexible. Perhaps you'd like to be taken to a business meeting in a taxi and get some exercise in the great outdoors on the way back. Take a hike or bike ride back to Vienna or take a wonderful boat tour on the Danube! With our taxi service you always remain your own boss. Or would you like to take a tent, your skis or diving equipment with you? Then contact us! Large holiday equipment for you and your companions can also be stored in our spacious vans.


Shuttle service and courier services

For events with numerous people, family celebrations on a large scale or employee transports, we can also set up a taxi shuttle service. You just tell us the number of people and the locations, and we will bring your guests quickly and comfortably from one place to another with minimal waiting times. And if you want to transport documents rather than people, we are also the right contact. We deliver documents and parcels not only within the urban area of Vienna, but also throughout Austria reliably and discreetly by taxi. All you have to do is tell us where we should pick up your shipment and where and when we can deliver it. In the case of documents that need to be received, you can be sure that you will receive legally secure proof of delivery.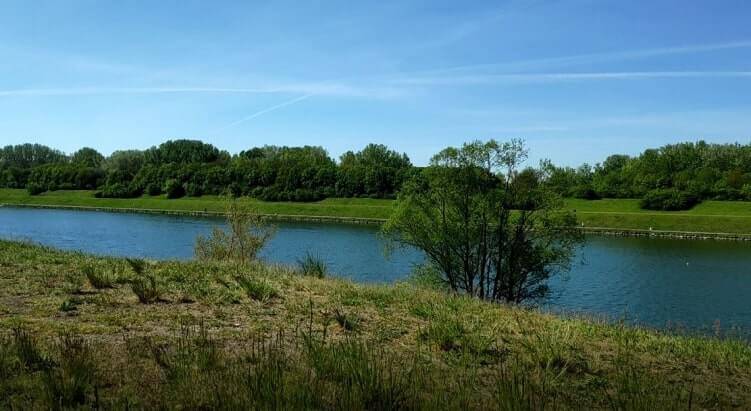 Our motto: helpful and friendly

But our taxi company is not only characterized by reliability and logistical know-how, but also stands for humanity and helpfulness. We make every effort to focus precisely on the needs of our customers and are happy to take a little more time. Are you injured or have difficulty walking and need transport to the doctor or hospital? Then you can contact us with confidence. Your relatives are also in the best hands with our drivers. Our friendly taxi drivers are happy to give their passengers a helping hand and also take their luggage from them. Treating elderly and sick people with respect and patience is a matter of course for us. The safety of our customers always has the highest priority. All of our experienced chauffeurs drive their taxi through the traffic so calmly and confidently that you can sit back and relax. Order your ride today using our taxi number in Vienna.


Transparent prices and convenient payment methods

You can get our taxi rides for routes that have been determined in advance at low fixed prices, which we can tell you exactly before you start your journey. For special requests, which you are welcome to tell us at any time, we develop tailor-made conditions so that we can offer you the best possible price. Pay for your taxi conveniently in cash, by debit or credit card or on account. In addition to many other special benefits, we can also offer our business customers the monthly billing payment model.
Aber uns liegen nicht nur unsere Stamm- und Großkunden, sondern alle unsere Fahrgäste am Herzen. Ob Sie eine lange oder kurze Strecke, einfache oder mehrfache Taxifahrten buchen möchten, zögern Sie nicht, uns anzurufen oder uns zu schreiben. Wir freuen uns auf Ihre Anfrage!